Sleeping under clear sky, on the cliff highly above sea at top of old watching tower. Good company of people with the almost the same passion and interest to catch beauty of French island in the Mediterranean Sea – Corsica. The last image of this haze morning as the practical back-light test of my new Tokina 11-16mm f2.8 lens. Not bad, isn't it?
This image is available for sale on 500px site.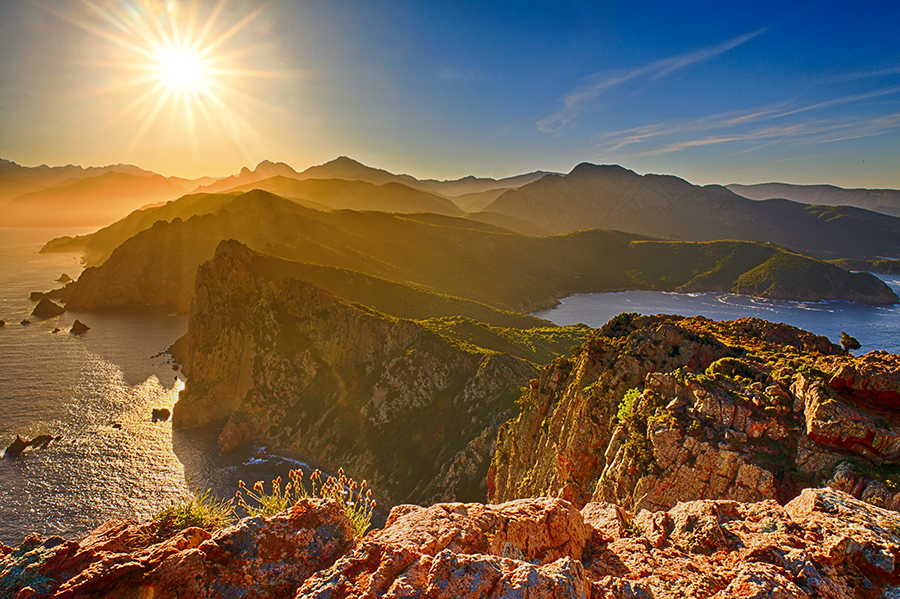 (c) Copyright Lubos Bruha 2014, All rights reserved.
I shoot this image, as I told you in paragraph above, as a practical test of back-light shooting by my new lens Tokina 11-16mm f2.8. The sun was shining a lot which created for this type of test ideal conditions. I saw several bad reviews of my new lens in those conditions, however technique of shading sun by hand removed lot of flares and improved significantly color contrast. I took 6 images to create this photo by Nik HDR Efex Pro with final touch in Adobe Photoshop CS6.
You can check this image Morning at Capo Rosso also on my Instagram – @lubosbruha.