Now I've loaded new gallery set devoted to fancy photography format – panorama pictures. These images could have very special and magic atmosphere, partially due to its format which is able to capture sceneries in wide angle. There you can see landscapes moods changes over whole day and over year, each picture with unique combination of lights and colors. You can look at my panorama here.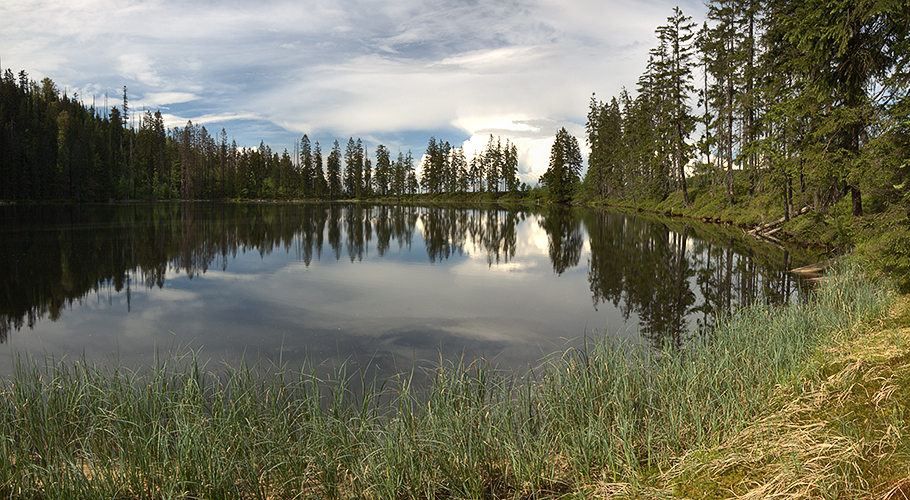 There is a small tasting in the form of spring scenery from Prasily Lake. This place is located in Sumava national park, you can reach it afoot from eponymous village. I arrived to the lake under spring rain which make this water surface clear (normally it is full of fine dust from pines around) and also green get its vibrance. Every rain has its end and after that sun and wind make wild sky which was reflected well on the water surface.
Image is composed from four images, I used wide Sigma 10-20 f4-5.6 in the portrait mode with B&W polarizer in place. The focal length was 24mm [EQ 35mm], aperture 22 with exposure time of 1/8s. The body was in manual mode. Panorama was stitched by Photoshop and tweaked with HDR Efex Pro preset Granny's Attic which is perfectly suited for spring on the mountains.